Reception Acorns Class
Reception Acorns Class Key Information
Reception Acorns Class are taught by Miss Rachael Vincent and Mrs Katie Andrews and supported by Mrs Katy Clubb and Miss Joanne Crossland. 
Our Gnat Hole Forest School Trip in on Wednesday 18th October 2023. Don't forget to log onto "Parent Pay" to give permission for your child to take part in this exciting day out.  
Reading with your child.
Sharing a book with a child is fun! It's a time for closeness, laughing and talking together – and it can also give children a flying start in life and help them become lifelong readers.
If you're not feeling confident about reading aloud or sharing books, don't worry – there's no right or wrong way to enjoy a story together. But if you'd like some tips, here are a few pointers to help you out.
https://schools.ruthmiskin.com/training/view/fltNJYeC/Tyq4bBq5
Also, below is a video that demonstrates how to pronounce the sounds the children are taught in their reading lessons. It is important the children learn to say the sounds in a pure way. Pure sound pronunciation makes it easier for children to blend sounds and read words.
https://schools.ruthmiskin.com/training/view/SlQCaV2F/momMLHmE  (pure pronunciation)
https://schools.ruthmiskin.com/training/view/3sQ5Pyd6/zqU5xAYJ(blending sounds)
Year Group Curriculum Overview-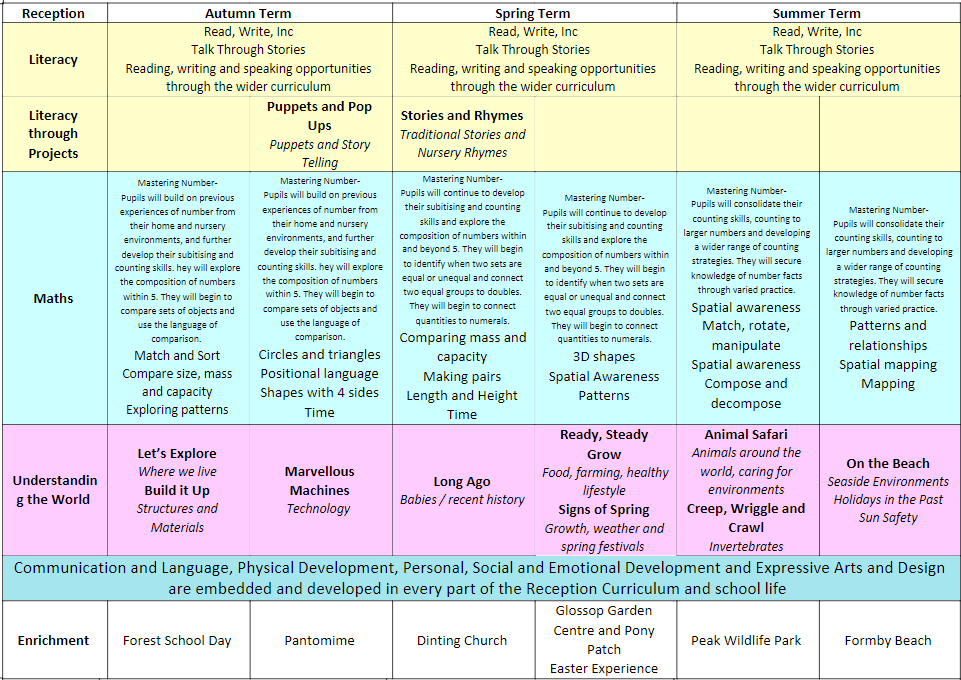 What's happening in the Autumn term?
Autumn 1- Let's Explore
This project teaches children about the environments that they share with others, including their homes, school and places in the local community.
As part of this project we will be visiting a local woods and taking part in a full day of forest school activities.

Useful websites
Google Earth
Ranger Hamza and the Ramblers – BBC iPlayer
Good reads
Title Author ISBN
Mr Gumpy's Outing John Burningham 9780099408796
In Every House, on Every Street Jess Hitchman 9781788814072
We're Going on a Bear Hunt Michael Rosen 9780744523232
Harold and the Purple Crayon Crockett Johnson 9780007464371
Autumn 2- Marvellous Machines
This interest-led project teaches children about the technology that is part of their daily lives and how machines help us. The project gives children the opportunity to build and create marvellous machines.
In this half term we will be going on a whole school trip to a pantomime. We go on a coach to the opera house in Buxton and watch the Christmas show!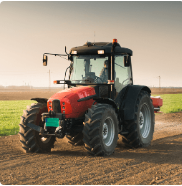 Useful websites
NSPCC – Talking to your child about online safety
Childnet – Keeping under fives safe online
CBeebies – Make & Colour
Good reads
Title Author ISBN
Chicken Clicking Jeanne Willis 9781783441617
What Do Machines Do All Day? Jo Nelson 9781786034656
Car, Car, Truck, Jeep Katrina Charman 9781408864968
Mrs Armitage, Queen of the Road Quentin Blake 9780099434245
No-Bot, the Robot with No Bottom Sue Hendra and Paul Linnet 9780857074454
What's happening in the Spring term?
Spring 3- Long Ago
This project teaches children about how they have grown and changed since they were babies and how life in the past was different from today.
As part of this project we go on a visit to a local church to study a very old building and also experience what it is like to be in church.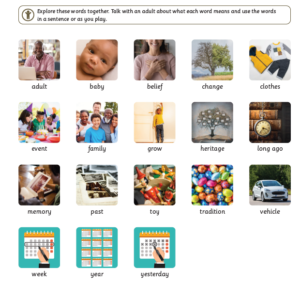 Useful websites
CBeebies – Nigel and Sienna's family tree
Good reads
Title Author ISBN
The Tiger Who Came to Tea Judith Kerr 9780008280581
Rosie's Hat Julia Donaldson 9781447266129
Peepo! Janet and Allan Ahlberg 9780141337418
Once There Were Giants Martin Waddell 9780744578362
Major Glad, Major Dizzy Jan Oke 9780954792121
Coming to England Floella Benjamin 978152904544
Spring 4- Ready, Steady Grow
This project teaches children about food and farming and explores themes, including where food comes from, what plants and animals need to grow and survive and what constitutes a healthy lifestyle.
As part of this project we will visit our local garden centre to buy some plants for our school garden.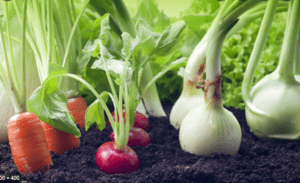 Useful websites
CBeebies – A Year On Your Farm game
CBeebies – Down on the Farm
Good reads
Title Author ISBN
The Gigantic Turnip Aleksei Tolstoy 9781905236725
Jack and the Beanstalk Iona Trehey 9781409309598
Jasper's Beanstalk Nick Butterworth 9781444918151
Handa's Surprise Eileen Browne 9781406388510
The Little Red Hen Leslie Sims 9781474989466
Rosie's Walk Pat Hutchins 9781782300724
What's happening in the Summer term?
Summer 5- Animal Safari
This project teaches children about the animals that live around the world, how to look after animals and the importance of caring for our local and global environments.
As part of this project we will go to Peak Wildlife Park to look at all the animals first hand. You can check out the different animals we will see by visiting the website-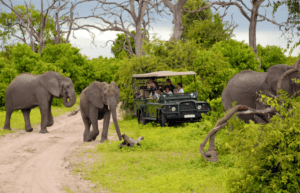 Stories we will be reading throughout this project are listed below. You could go to the local library and share these stories at home with your children…….
Useful websites
Andy's Safari Adventures on BBC iPlayer
My Pet and Me on CBeebies
My Pet and Me CBeebies Radio
Google Earth
Good reads
Title Author ISBN
Dear Zoo Rod Campbell 9780230747722
A First Book of Animals Nicola Davies 9781406378122
Monkey Puzzle Julia Donaldson 9781509812493
Little Red and the Very Hungry Lion Alex T Smith 9781407143903
Hello Hello Brendan Wenzel 9781797202655
Handa's Hen Eileen Browne 9780744598155
Summer 6- On the Beach
This project teaches children about the plants and animals that live at the seaside. It also explores holidays in the past and the importance of keeping safe in the Sun.
As part of this project we will visit Formby beach. This is a wonderful trip for the children to experience a beach
with their friends and explore a natural coastline.
Useful websites
Andy's Aquatic Adventures on BBC iPlayer
Google Earth
25 Sea Creatures You Can Find Rock Pooling in the UK! on YouTube
Good reads
Title Author ISBN
Who's Hiding at the Seaside? Katherine McEwen 9781788002349
Somebody Swallowed Stanley Sarah Roberts 9781407195100
Lucy and Tom at the Seaside Shirley Hughes 9781782955160
Tiddler Julia Donaldson 9781407170756
Clem and Crab Fiona Lumbers 9781783449149
The Night Pirates Peter Harris 9781405211611
Words of the Week
Learning new vocabulary is an important part of our curriculum. We learn and use new words in our project learning, through stories and by learning and reciting poems.
Our Spring 3 Poem of the Term is called 'Oh the Story Man'.
Maths
Daily Maths lessons following NCETM's Mastering Number alongside White Rose Maths.
We often refer to Numberblocks when learning about numbers. There are lots of short episodes and games your child can play to support their learning.
Click on the link below to find out more-
https://www.bbc.co.uk/cbeebies/shows/numberblocks
Take a look at the home learning ideas on the White Rose website. You could choose an aspect to look at and explore Maths at home further.
Home Learning
Long Ago
Look at photographs from when you were a baby and talk about the changes that have happened. How have you changed since you were a baby?
Memories are things that we remember from the past. Talk about some of your special memories, then draw and write about them.
We use words like first, then and next to order events and show the passing of time. Draw pictures or write simple sentences to show the order you do things when getting ready for school in the morning.
Look at family photographs and talk about who is in the photographs and how you are related. Draw and label your family to show to the rest of the class.
Talk to your grandparents about their past. You could ask about where they lived, what games they played, who their friends were and what their school day was like.
Useful websites
CBeebies – Nigel and Sienna's family tree
Good reads
Title Author ISBN
The Tiger Who Came to Tea Judith Kerr 9780008280581
Rosie's Hat Julia Donaldson 9781447266129
Peepo! Janet and Allan Ahlberg 9780141337418
Once There Were Giants Martin Waddell 9780744578362
Major Glad, Major Dizzy Jan Oke 9780954792121
Coming to England Floella Benjamin 9781529045444